Structure
Below is a screenshot of a journal page.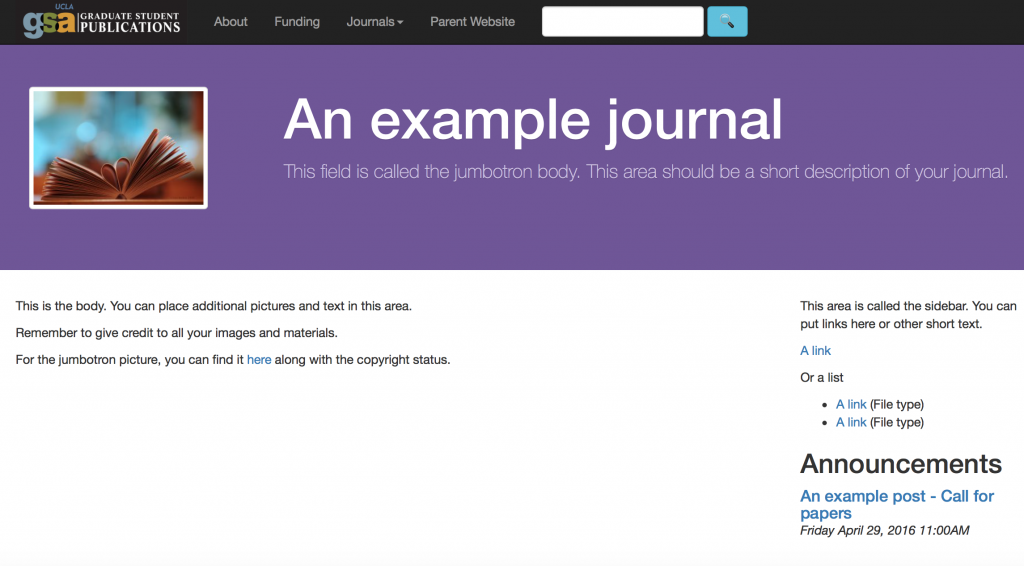 The journal page is broken down into a few sections.
This area is called the page title.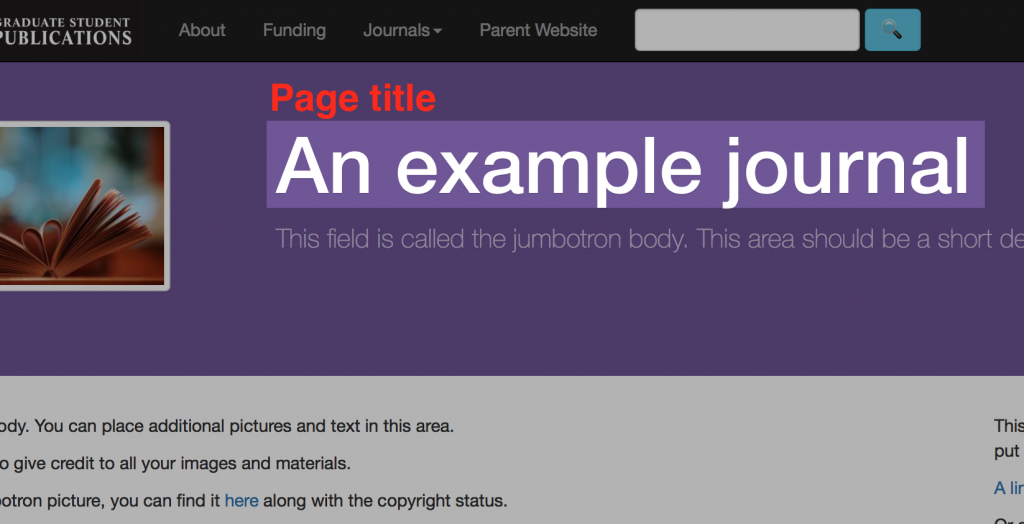 This area is called the jumbotron body. In case you were wondering, we did not name it jumbotron. This was the name given by using Bootstrap which is developed by Twitter.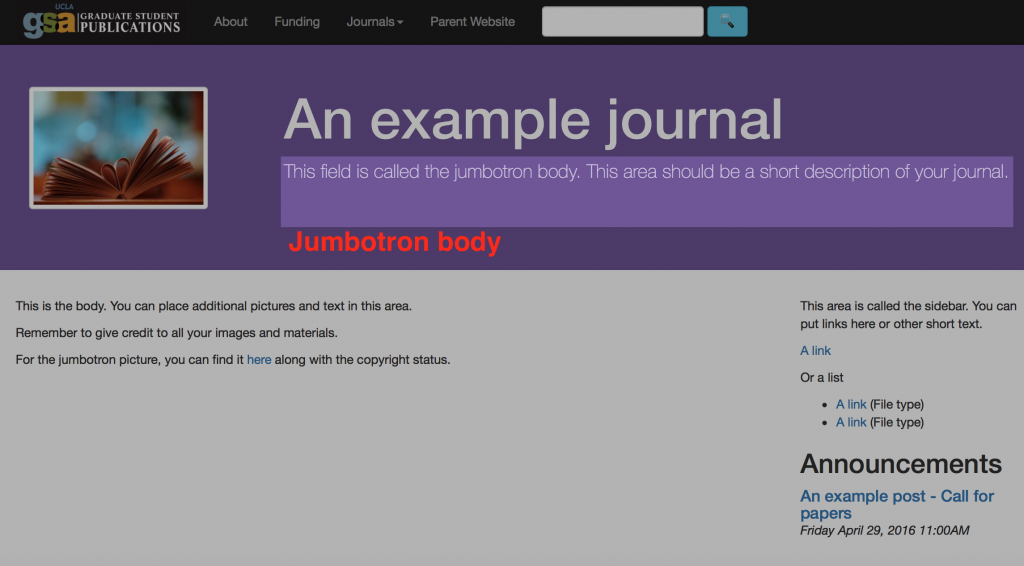 To the left of the jumbotron body is the jumbotron image. Ideally this is the space to place the cover of your journal. If you do not upload a picture, the jumbotron title and body will automatically shift left to fill up the space.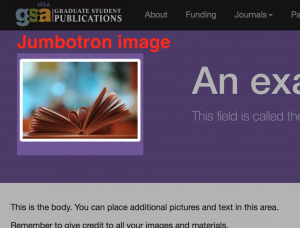 Below is the main body. This is where most of your text will go.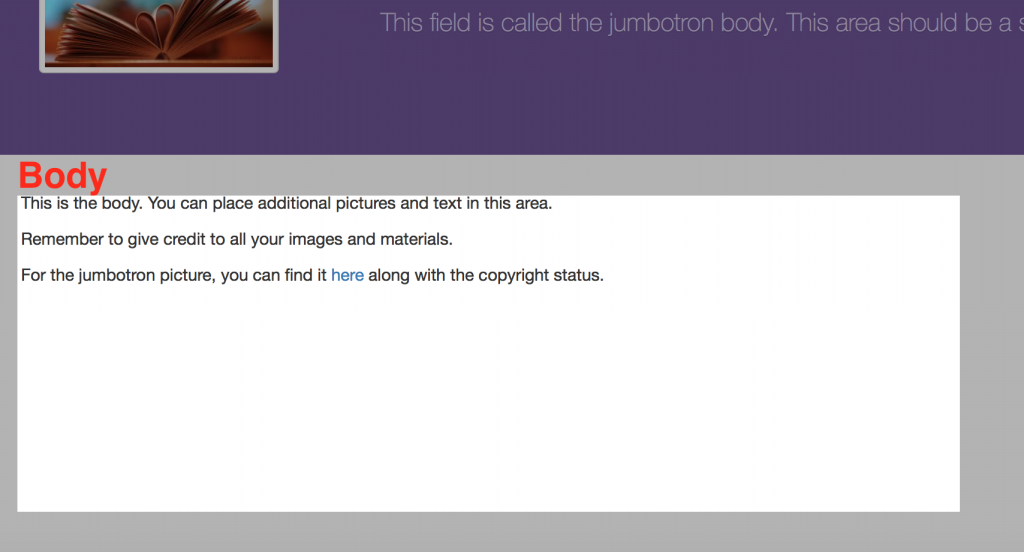 To the right side of the body are two additional elements called the sidebar and announcements. The side bar is a field where you can insert short text or links.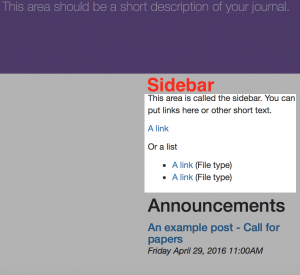 The announcements field is a dynamic field that the server automatically generates. You can not edit this field in Pages. This field shows Post related to your journal.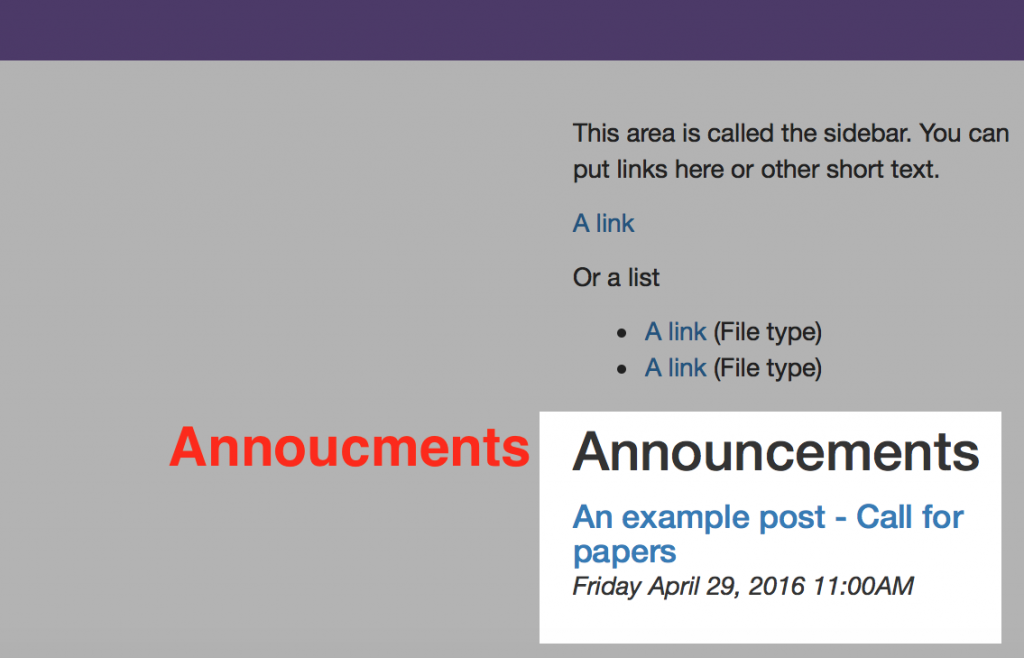 Making edits
Login to the site. See how to login to the GSA Publication article if you need help. Go to Pages>All Pages. Or click here.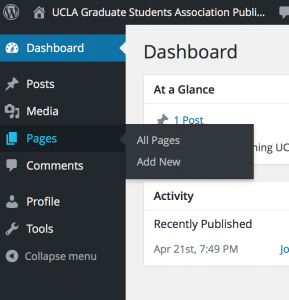 You will be presented with a list of pages you have access to edit. Find the journal you would like to edit, hover over the journal listing and press edit.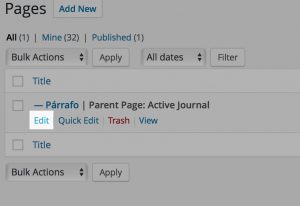 Editing the page should be self explanatory. Press Update when you want to make the changes.
Notes:
We keep up to 10 revisions of the page.