To create an announcement, login and go to Post>Add New. Or click here.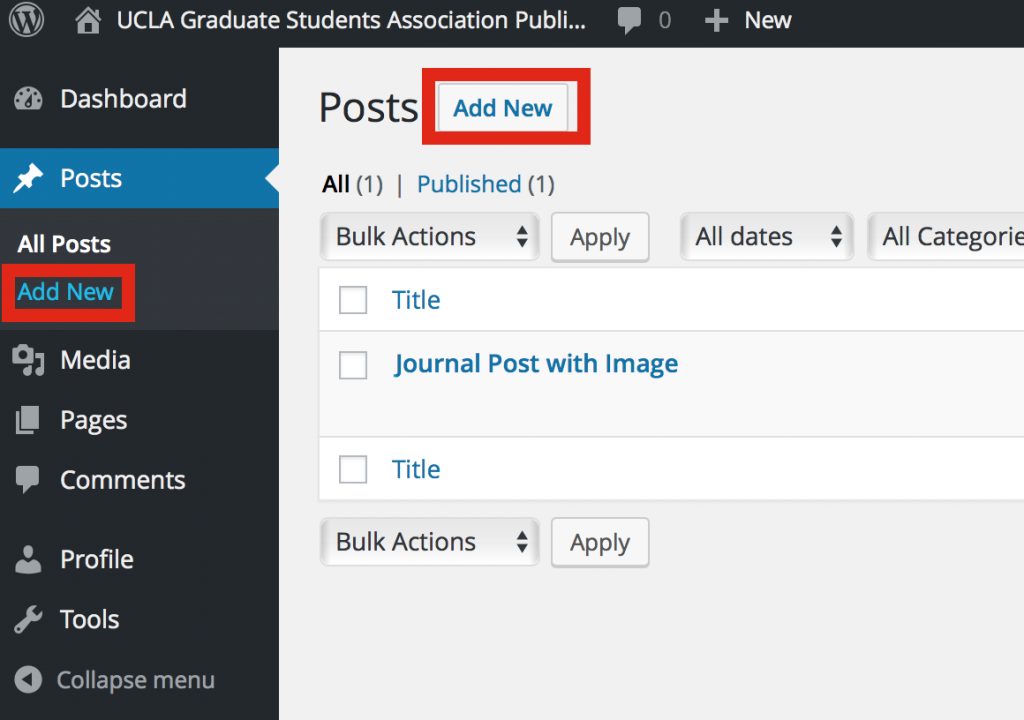 A similar page should display. The questions should be self explanatory. Depending how you answer these questions will determine where the post will show up.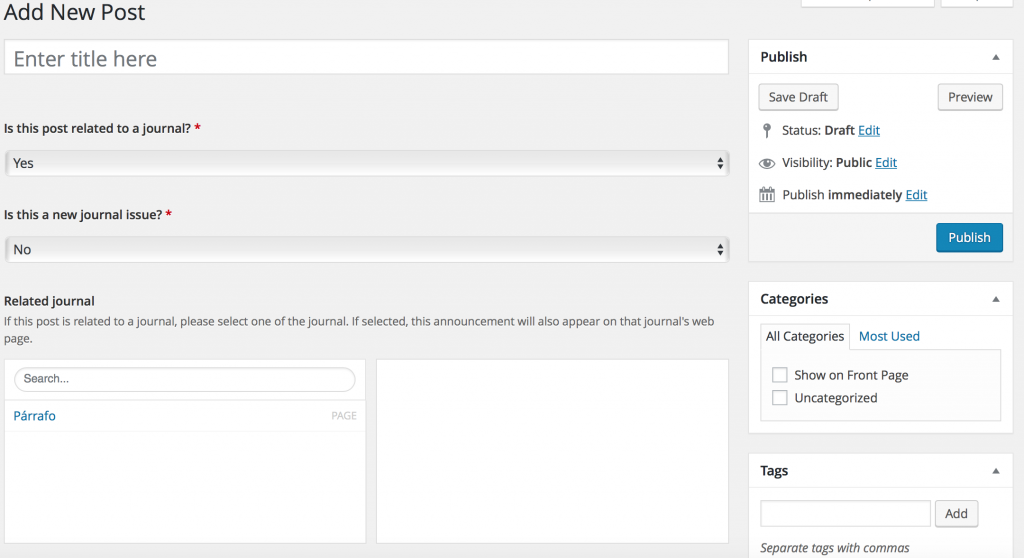 If the post is journal related, this announcement can also show up on the journal's page. If this is announcement is about a new journal issue, the cover can show up on the front page. The related journals table allows you to select journals that are relevant to your post. Your list of journals varies depending on the permissions granted to you.
To the right, are categories. If you would like your post to show up on the front page, check that box. You do not need to worry about Uncategorized. Uncategorized will be automatically assigned to every post whether you want it or not.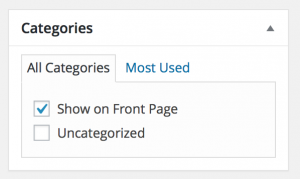 Scrolling down are more options about the post. You can upload an image relevant to your post if you like.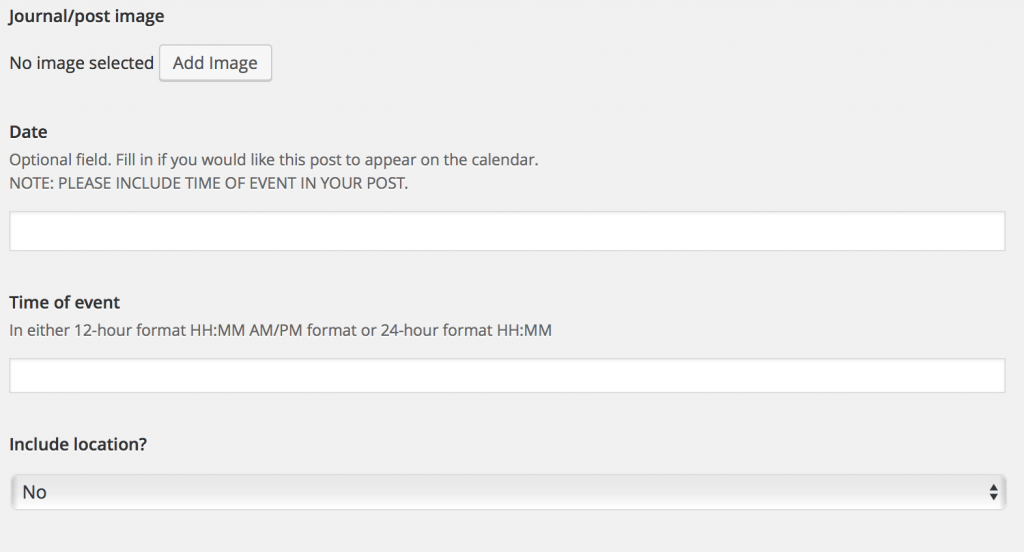 If your announcement/post has a date, you can specify a date. If not, you can leave the date field empty. Enter a time if relevant as well. If your post has a location, change the dropdown to a Yes. You will be presented with a Google Maps query tool.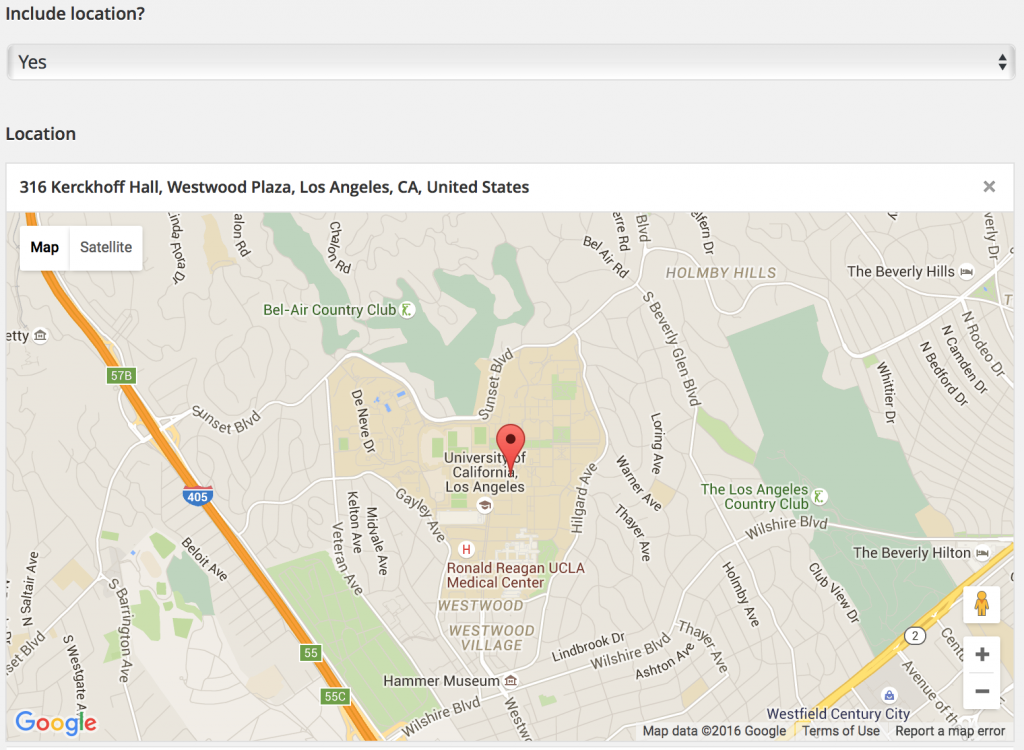 In the white field, search for your location. After the pin has been added, you can add additional details, such as room number to the field.
And below is a "what you see is what you get" text field. This is how an announcement can look like.