Upload a new version
Login in to UCLA Box and navigate to the file you would like to upload a new revision. For information on how to obtain a UCLA Box folder, see this article.
Click on the ellipsis and click on Upload New Version.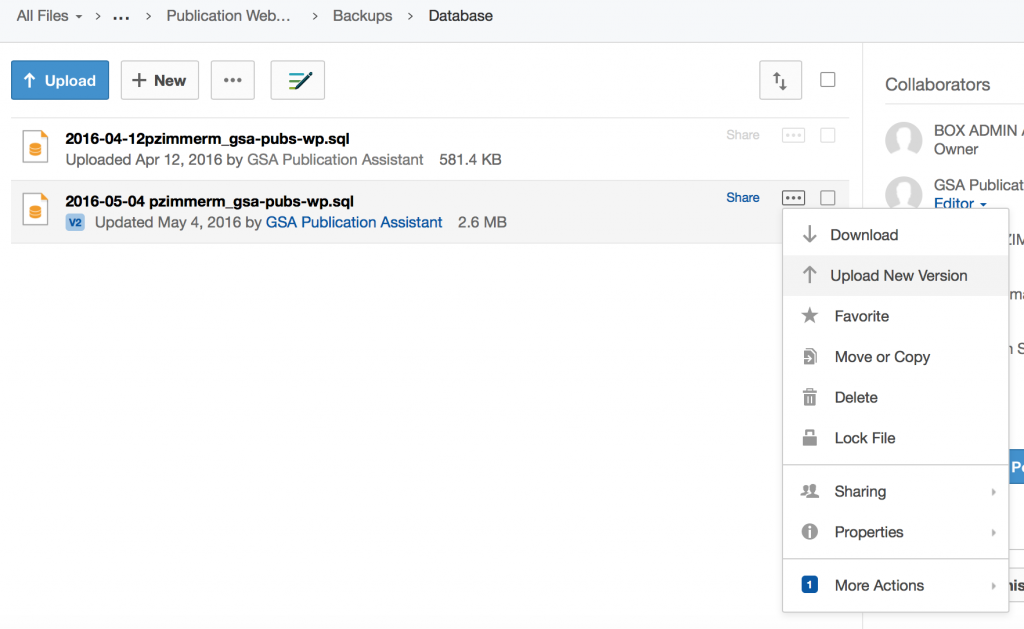 Click on Select file and choose the new version of the file.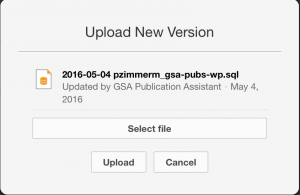 When you have uploaded a new version of the file, Box will show you the number of revisions Box has.

Recover/View older versions
To view older versions of a file, click on the ellipsis, Properties>Version History.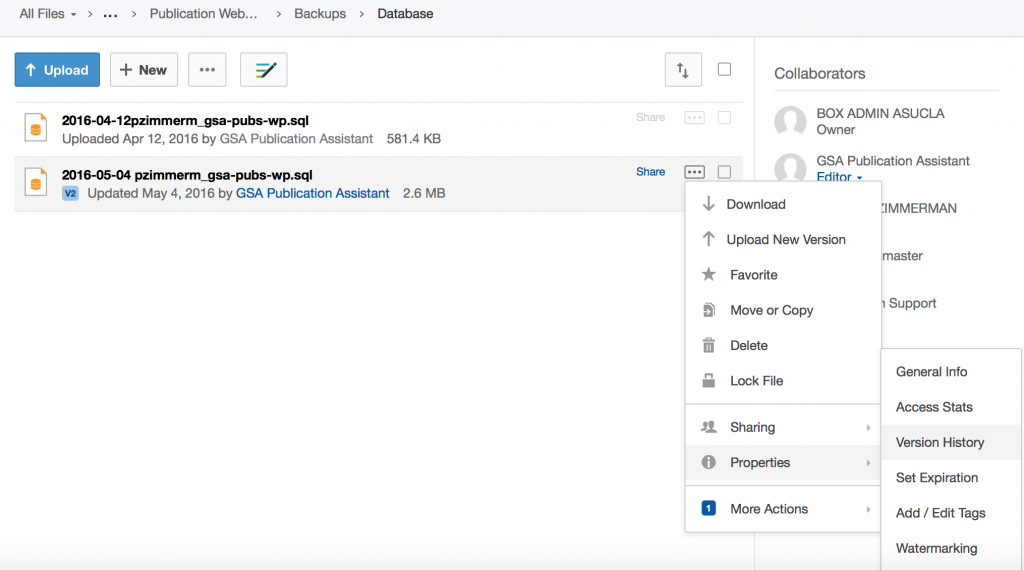 Here you can revert the version or download an older version.